Visa
A Guide on How to Apply for a UK Student Visa from India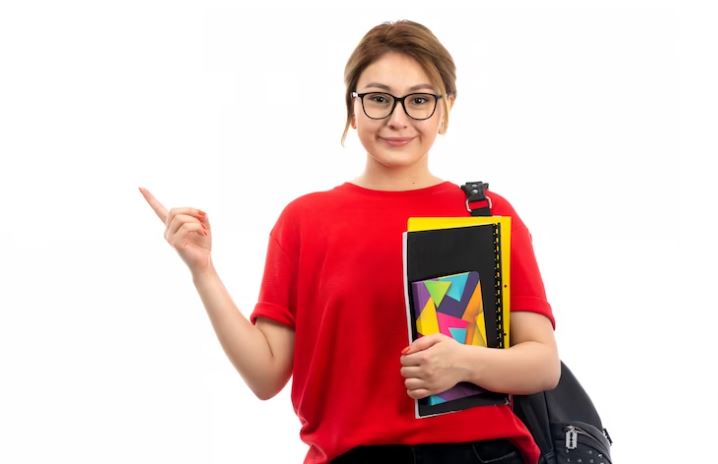 Studying abroad is a transformative experience that opens doors to new cultures, perspectives, and educational opportunities. The United Kingdom has long been a favored destination for Indian students seeking world-class education. However, the process of applying for a UK student visa can seem daunting. In this guide, we'll break down the steps to help you navigate the journey smoothly and successfully.
Selecting a Reputable UK Student Visa Consultant: Joy Visas
The expertise of a reliable Student Visa Consultants can be invaluable during the application process. Joy Visas, a leading consultancy in this field, is your partner in navigating the complexities of visa applications. With a track record of success and a team of knowledgeable professionals, Joy Visas streamlines the process and offers guidance every step of the way.
Choosing the Right Course and Institution: Your First Step
Before embarking on the visa application process, it's crucial to decide on the course and institution that best align with your academic and career goals. Research universities and colleges in the UK that offer programs in your field of interest. Consider factors such as course duration, tuition fees, and location.
Obtaining a CAS (Confirmation of Acceptance for Studies)
Once you've secured admission to a UK institution, you'll receive a CAS from the university or college. The CAS is a unique reference number that confirms your enrollment. It's a crucial document required for your visa application.
Gathering Necessary Documentation
Compiling the necessary documents is a vital aspect of the application process. The documents typically include your passport, recent passport-sized photographs, academic transcripts, English language proficiency test scores (like IELTS), financial evidence to prove your ability to cover tuition fees and living expenses, and your CAS.
Online Application and Visa Fee Payment
The next step is to complete the online visa application form on the official UK government website. You'll need to create an account, fill in the required information accurately, and upload scanned copies of your documents. Once the form is complete, you'll need to pay the visa application fee. It's essential to stay updated with the latest visa fees, as they may vary.
Biometric Appointment
After submitting your online application and paying the fee, you'll be required to schedule a biometric appointment at a Visa Application Centre. During this appointment, your photograph and fingerprints will be taken for identification purposes.
Attend the Visa Interview
In some cases, you might be asked to attend a visa interview at the Visa Application Centre. The interview aims to assess the genuineness of your application. Be prepared to answer questions about your course, institution, and future plans.
Financial Documentation
Proving your financial ability is a crucial aspect of the visa application. You need to provide evidence of funds to cover your tuition fees, living expenses, and return travel. This can include bank statements, sponsor letters, or scholarship documentation.
Tuberculosis (TB) Test
If you're planning to study in the UK for more than six months, you might need to undergo a TB test at a recognized clinic. The certificate will be required as part of your visa application.
Visa Decision and Collection
Once you've submitted your application and completed all necessary steps, the UK Visas and Immigration (UKVI) will review your application. You can track the progress of your application online. If your application is successful, you'll receive a vignette (sticker) in your passport, which allows you to enter the UK. Upon arrival, you'll need to collect your Biometric Residence Permit (BRP) within 10 days.
Conclusion: Your Journey Awaits
Applying for a UK student visa from India might seem like a complex process, but with the right guidance from trusted sources like Joy Visas, it can be a seamless journey. Remember to stay organized, gather all necessary documentation, and adhere to the guidelines set by the UK government. As you embark on this exciting chapter of your educational journey, a well-prepared visa application will be your key to unlocking a world of learning and growth in the United Kingdom.